Miscellaneous Photos, USA
All photos are copyright by Evan Ravitz and for sale. Nonprofit use of these small images is free if credit is given. All inquiries: evan@vote.org
An unknown butte, with a train.
Waterfall in the Chiracahua Mtns. NM from a huge cave mountain lions frequent.
In Crystal Cave, in the Chiracahuas.
Crater Lake, Oregon
Cougar Reservoir, Oregon, near the Terwilliger Hot Springs
Unknown salt flats
The Alaska State Fair in the Matanuska valley, where I performed in August 1984.
The Spanish Peaks in southern Colorado. Known to the natives as Huajatolla, the Breasts of the Earth. Dreams here are supposed to be prophetic.
Red Rock Canyon, near Las Vegas
Also near Las Vegas
2 views of a desert hot springs, Utah.
4 views of the San Raphael Swell, Utah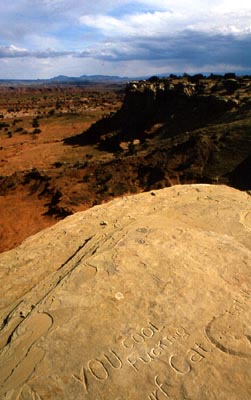 YOU COOL fucking surf cat...totally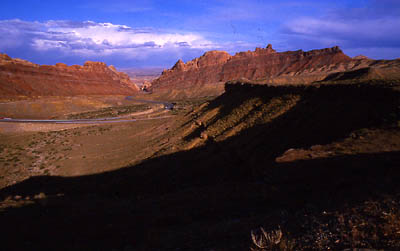 I-70 by the Swell