Croton-on-Hudson, where the NYC 'burbs give way to country
All photos are copyright by Evan Ravitz and for sale. Nonprofit use of these small images is free if credit is given. Email: evan (at) vote.org
The Fireman's Parade. Croton-on-Hudson is 30 miles up the river from NYC. It had about 8,000 residents when I grew up there in the '50s and '60s.
Actress Gloria Swanson built this castle in the 30s. We found books from the 1860s in its dank abandoned rooms.
View from behind the castle to the Hudson, with NYC in the smog behind. A few days a year, the Empire State Building would be visible from places like here on Mt. Airy, pretty much the beginning of the Hudson Highlands.
Autumn series...
My brother Michael...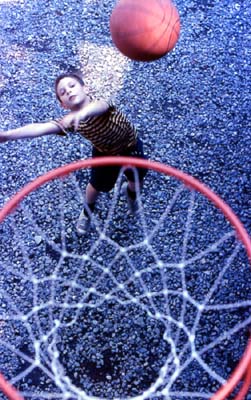 Salvaged gargoyles in the garden at the Bronx Museum
Dogwood blossom: Springtime!
My fungi period...
The Hudson river.
My cousin Jonathan Almeleh, with brother Michael climbing down from our tree house.
Day lily. And delicious edible buds.
Michael turns Pim into The Perfessor.
It's not a Christmas tree, it's a Hanukah bush!
The forest could be jungly.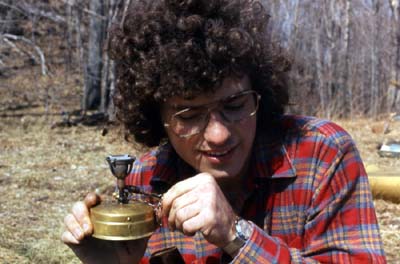 Bob Hanna and I did a fair ammount of backpacking. This is a Swedish Svea stove. I finally rebuilt mine and it's still working great after 30 years.
Bob & I lived in this cabin on the East side of Salt Hill North of Croton the summer of 1971.
We gave Charlie the Dummy a home, too. Note the joint in the "mouth."
I chopped a hole in the roof and "installed" this "skylight." It worked perfectly.
The Salt Hill fire lookout's cabin.
Salt Hill sunset over the Hudson
View from the lookout tower, with cabin and outhouse below. My friend Larry White and family lived here the summer of 1971.
We rolled a tire down Salt Hill.
John Nelson, who owned most of the Salt Hill area, securing his "chapel," an army quonset hut with an out-of-tune organ.
He built our house from lumber he milled. The rafter spacing was eccentric.
Nelson hauled a lot of junk up his hill.
Sunrise from Salt Hill over Croton Reservoir
Croton-Harmon High School:
Senior English teacher Fred Blais, with David Shangold and Carol Yates in front.
1968's production of David and Lisa, played by Marc Gunther and Maryann Lawrence; Eddie Nachshen played flute.
David's mother played by Roxanne Seitz
David's psychiatrist played by David Joel
This has got to be MacBeth, with Paula Reiss in front, Paula Shile in whiteface, and Cathy Morris kneeling between them.
Jaimie Corcoran at center
1970 production of Madwoman of Chaillot, with David Saionz as Ragpicker, Mary Ellen Kearney as Countess Aurelia, Karen Schiffer as Irma, and Maryann Yurchuk as the Flower Girl.
Chris Mennone as the Baron, Allen Kingman as the President.
Mary Monahan as Madame Constance.
Ellen Dawson and Steve Siekman in some production -Thurber Carnival?
Emily Grusky
Emily and I watched the partial solar eclipse of 1969 at the Empire State Building.
Liz Grusky and friend.
The Doherty house on Glengary Road.
Jeanne Lieberman
Vote.org: voted #1 for the next President's agenda:
OnDayOne.org/ideas/democracy
Evan Ravitz, founder 303-440-6838 EvanRavitz.com


"Fool's gold exists because there is real gold." -Rumi